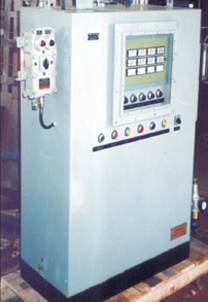 Purge Pressure Panel
This is a replacement of Flame Proof Panel with Constant Air Pressure inside. This is used for extreme inflammable Area like Refineries.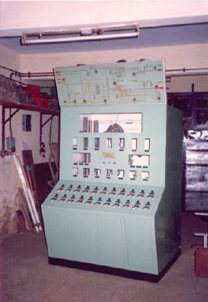 Mimic / Instrument Panel
Desk & Simplex Type Design
Mimic on Roof Top
Controlling entire process from centralized control Room with
process status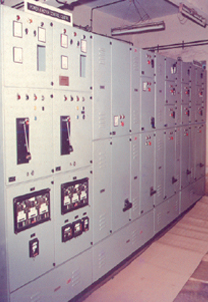 Power/Motor Control Centre
Used for various Power
Stations.
Type Tested up to 50kA SC
Offered both in Single Front &
Double Front design
Offered both in Draw out &
Fixed Type Enclosures.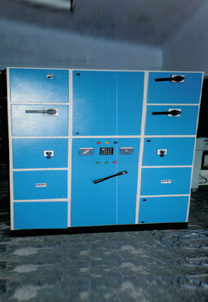 L.T. AC Panel
Used for Controlling various
type Motors, Lighting System,
Pumps etc for any type of
Processing , Distribution ,
Chemical and Industries .
Single Front and Double Front
IP 55 Degree of Protection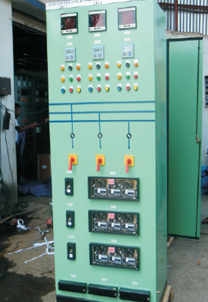 Control & Relay Panel
Controlling 11kV, 22kV, 33kV,
66kV lines of HT switchgears
for Incomer, Bus Coupler, Bus Sectionaliser, Outgoing
Feeder & Transformers with
or without differential
protection for indoor & outdoor application.
Simplex or Duplex type.
Also for SCADA operation.
IP 55 Degree of Protection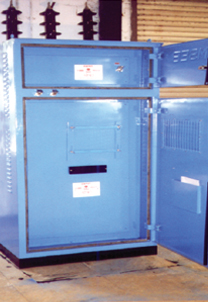 H.T. / L.T. Metering Unit
Measurement of Energy
consumption
Safety locking & other
arrangement to obsolete
unauthorized usage.
Centralized one unit with
protection, metering &
connection
Outdoor & Indoor application
IP 55 Degree of Protection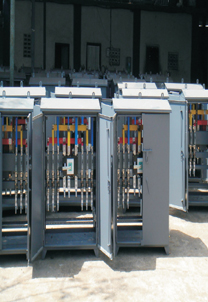 Distribution Box/Feeder Pillar
Monitors, Manages, Balances
proper Distribution of Power
from Distribution Transformer
Protection to Distribution lines
& Transformers from various
probable Faults.
Avoid excess usage due to
defined un adjustable setting
load.
Outdoor & Indoor application
IP 55 Degree of Protection